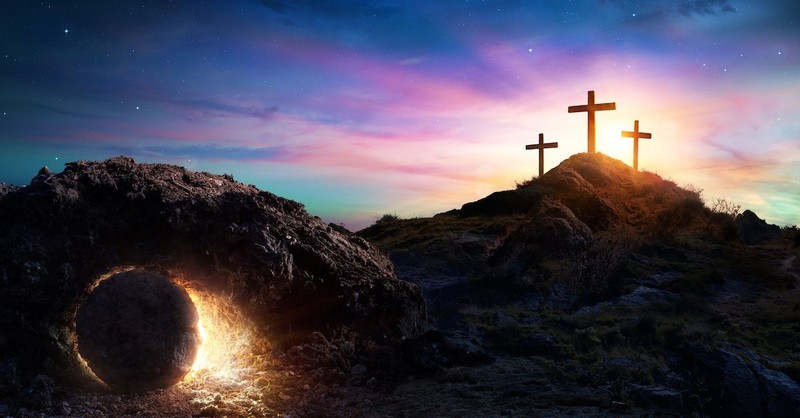 As Christians celebrate Easter, it's important to remember that Easter is the fundamental truth upon which Christianity rests. As such, we Christians should be Easter Christians daily, and not rest upon one day a year to celebrate our hope and salvation. Many have suffered losses worldwide during the Covid pandemic, especially losses of loved ones. Our strength lies in the blessed hope we shall see them once again in the earth made new, and Easter emboldens that hope.
At Easter time, I perennially share the beautiful N.T. Wright quote from his book "Surprised by Hope" for it inspires a true re-examination of the way we celebrate Easter.
"Easter week itself ought not to be the time when all the clergy sigh with relief and go on holiday," Wright says, "It ought to be an eight-day festival, with champagne served after morning prayer or even before, with lots of alleluias and extra hymns and spectacular anthems. Is it any wonder people find it hard to believe in the resurrection of Jesus if we don't throw our hats in the air? Is it any wonder we find it hard to live the resurrection if we don't do it exuberantly in our liturgies? Is it any wonder the world doesn't take much notice if Easter is celebrated as simply the one-day happy ending tacked on to forty days of fasting and gloom?"
A beautiful poem, Easter Us, by renowned Old Testament scholar Walter Brueggemann is attached. Click here to view.
Blessings to all this glorious Easter!
ct